At the Cheap Column site, we give you great prices on architectural columns. That doesn't mean we skimp on quality, we just save money on things like company cars, expensive offices and this web site. If you're a pro, you know what you want, so we don't waste time with a wordy sales pitch, we just give you a product description, the vital dimensions and a price quote.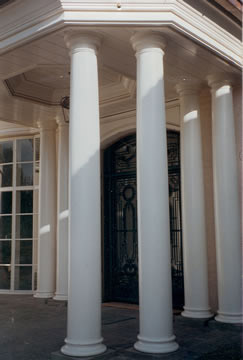 Column price quotes phone: 415-488-4333
Column price quotes fax: 415-488-9372

Price quotes vary based on the options you order. We have a wide offering of columns, pedestals, porch posts and balusters from major manufacturers. We can custom manufacture items to your specs.